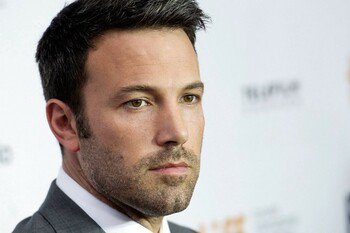 Celebrities being seen in a casino already make a great story, but a celebrity being banned in a famous gaming casino buzzes greater news. This is what happened to the issue between the prominent Ben Affleck and the well-established Hard Rock Hotel & Casino.
The Hollywood actor was reported to be banned from playing blackjack in Las Vegas' Hard Rock. A source mentioned that a security guard of the hotel told Affleck "We have to stop you because you're too good."
Ben Affleck confirmed the fact the he was prohibited to play the said game. He didn't deny it. In fact, he stated in an interview that the establishment asked him not to play the said game. Affleck said, "I mean, the fact that being good at the game is against the rules at the casinos should tell you something about casinos." He also added that, "usually, when you're a compulsive gambler, the casinos don't ask you to leave because you're beating them. You know?"
The award-winning actor, who starred in Batman vs. Superman and Gone Girl, explained further that he knew there's a chance to increase one's odd in blackjack. So he tried his best to learn and improve in this game. He just did all his best to master the game. To clarify the issue, he emphasized that he did not do something illegal, contrary on how other media outlets presented the issue.
Whenever the actor is asked about the issue, he openly answers it. Affleck said it's his way to clear things up. He wanted to enlighten the people about the truth behind the issue. It was just disappointing for the actor that the news were giving a wrong impression of him.
Affleck also denied the rumours that he is addicted to gambling. According to the actor, black jack is the only game he wanted to play. Aside from this game, Affleck said he never liked playing other games of chance. He even debunked the idea that gambling is the reason why Jennifer Garner, his ex-wife, got fed up with him.
On the other hand, the hotel management clarified that Ben Affleck is not banned to enter the vicinity. The actor is still welcome to play other games in the said gaming club, according to the establishment.